We have acquired a new building. It is 5000 sq feet and adjacent to our main building. The new building houses a batting cage, two-wheel Jugs baseball/softball pitching machine, a custom-made boys pitching mound and an in-field.
Come check us out today!
Our expanded facility is ideal as your team's NSA B Northwest World Series practice facility. Spread out and practice for the big game in the comfort of our vast indoor space. Good luck at the NSA B Northwest World Series in July!
Triple Crown Valparaiso Baseball and Softball Training Center in Valparaiso, Indiana features indoor batting cages, pitching lanes and pitching machines. These can help you both individually and as a team to enhance your baseball and softball skills. Paired with our personalized private baseball instruction and private softball instruction, we can help you excel at your game.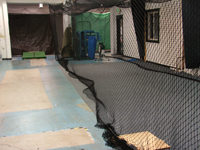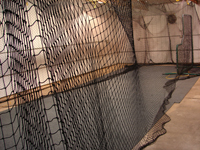 Our baseball pitching machine is an "Iron Mike" brand machine. This machine is hopper fed, so there is no need to feed the machine manually.
Our softball pitching machine is an "Atec Axis" machine, which is manually fed by a coach or parent.
Both machines have the ability to adjust velocity so they can be used by players of all ages and skill levels. The softball pitching machine has a digital display to adjust to exactly the right speed.
Baseball and softball pitching lanes are also available for rent.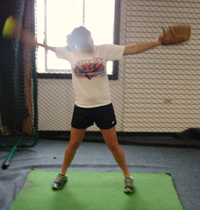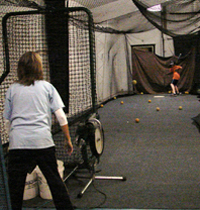 Hitting machines and pitching lanes are available on a reservation basis, based upon availability.
Cage Rental: $20 per half hour \ $30 per one hour
As Northwest Indiana's premier NSA B practice facility, our locations provide the practice and training space you need to prepare for that big game in the NSA B Northwest World Series. From our cage rentals and pitching lane rental, to our lessons and vast indoor practice space, it's easy to see why we are the leading NSA B Northwest World Series practice facility.
Contact us today at (219) 462-3927 to schedule your next individual or team training session.
Indoor Batting Cages · Pitching Lessons · Hitting Lessons · Catching Lessons
Baseball Team Practice · Softball Team Practice
---
Home | Instructors | Facility | Lesson Pricing | Memberships | Cage Rental
Contact Us | Privacy Statement | Legal Notice | Site Map
Triple Crown Threat 10U Team
Copyright © Triple Crown Valparaiso
Website Design, Maintenance and Hosting by
Catalyst Marketing / Worry Free Websites